Category: Parts
Filters
---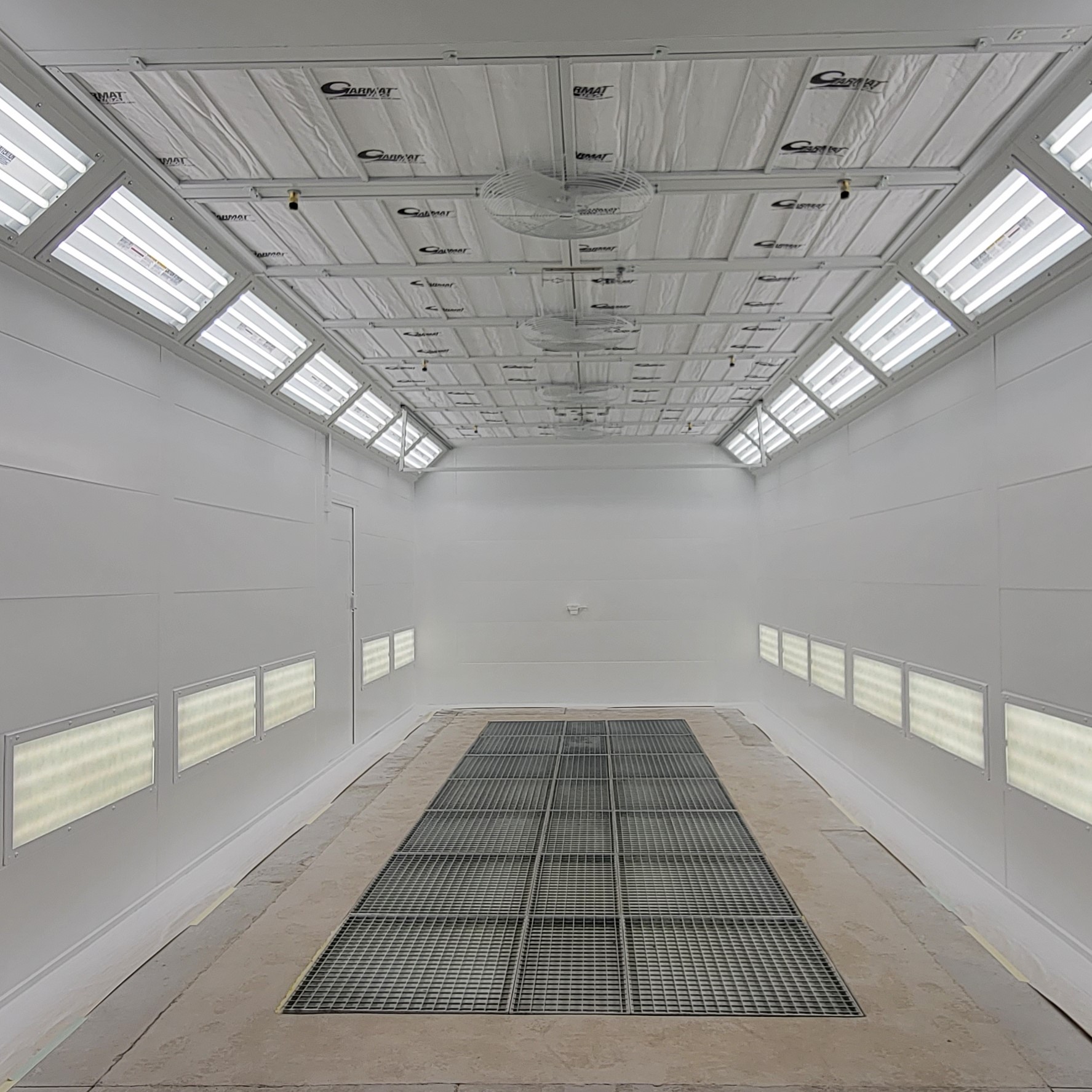 Part # part-10
---
Filtration
A minimum of 3-Stage filtration is offered on all Garmat 3000 Series paint booths and each paint booth exceeds the EPA 6H Regulations of 98% capture efficiency. Easily accessible and serviceable by one person saves labor costs. Steel knife edge closures on the ceiling filters provides a tight and secure fit.
One of the primary considerations when evaluating a paint booth is the filtration system. Having an exemplary filtration system will not only provide a better atmosphere for painting, but will also provide a safe surrounding for paint tech, staff and local community. Garmat USAs filtration is designed to achieve both these goals and ensure the cleanest possible painting environment in the industry. Not only do our filters achieve a 99.9% capture efficiency, but they also maintain that efficiency at the airflow required for a high quality paint job. All Garmat USA automotive paint booths feature easy access filtration systems which simplifies the maintenance required to maintain optimal performance. The smaller proportioned sized sections are easily serviced by one person, saving valuable man hours. Garmat's 3-stage filtration system includes:?

Pre-Filtration: Long lasting washable pre-filters reduce contamination of ceiling filters
Ceiling Filters: Ideally sized segments allowing for ease of replacement. Filters are held in position by steel knife-edge closures. Achieves 99.9% capture efficiency on 10 micron particulate.
Extract Filtration: Premium fiberglass paint arrestor filters are utilized for maximum particulate removal.
Garmat filtration systems exceed the 2011 EPA 6H Regulations for Surface Coating Operations.