Category: Partners
Eurovac Sanding Systems
---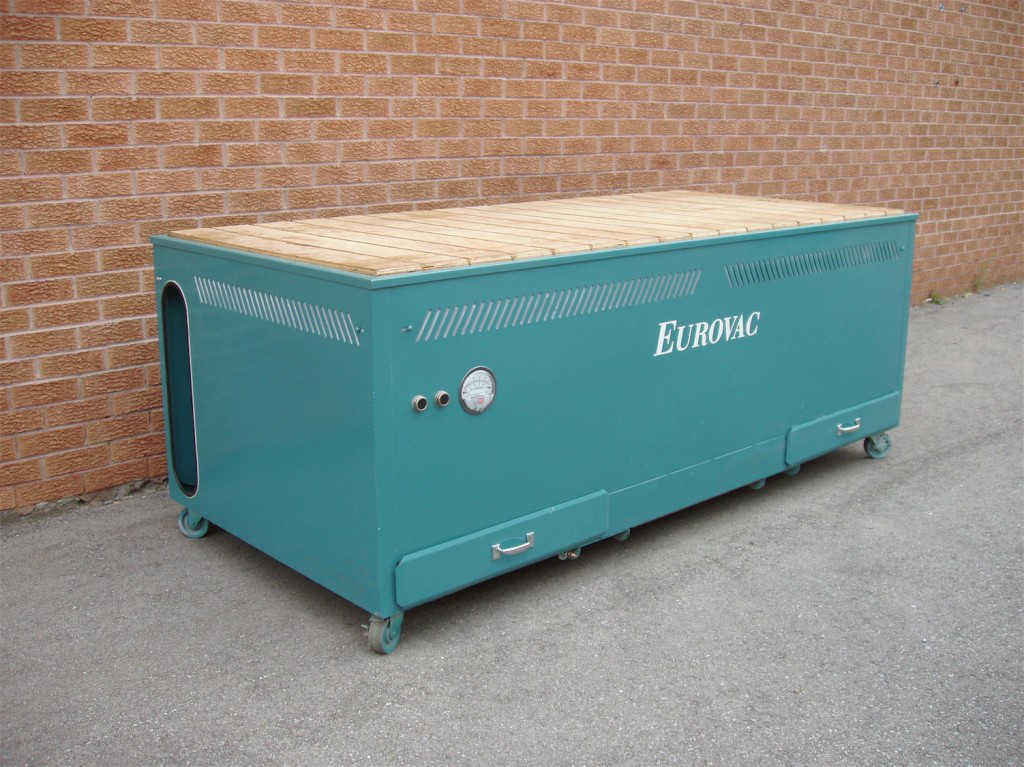 Part # ptn-10
---
Eurovac's line of Downdraft tables,Downdraft Sanding Tables & Down Draft Benches offer a "Hands Free Method of Capture at Source" of Fumes and Dust.
Tables are available with working surfaces from 2 1/2' x 2 1/2' to 4' x 8', and are available with automatic self cleaning filters. Typical applications include welding smoke, metal grinding and deburring, dust collection from plastics, composite and wood materials, odor control from gluing and painting, plasma cutting, batching & weighing, soldering, as well as finishing processes (i.e. buffing and polishing). All tables comply with local and federal clean air requirements.
Reduced Staff Turnover - Body Shop owners and managers report that after the installation of a Eurovac Dust Extraction System they find that it's easier to hire and keep good technicians. Replacing staff is time consuming and expensive - it can be very difficult to find qualified body shop personnel.
Reduced Liability - Installing an effective dust extraction system can reduce your company's liability in the eventuality of employees taking legal action if they develop any kind of respiratory condition.
Reduced Sandpaper Costs - Your sandpaper costs will be approximately 30-40% lower. Discs last longer when sanding dust doesn't build up. (Without a dust extraction system installed, discs are thrown away when they are blocked, not worn.)
Reduced Clean-Up Costs - Body filler and paint sanding are the main causes of dust. Clean-up is an ongoing concern, and can negatively effect your company's profitability. Sweeping simply puts settled dust back into circulation, but with a Eurovac system installed, your technicians can quickly and effectively vacuum their work bays on a regular basis.
Reduced Paint Repair and Re-Paints - A Eurovac system reduces the risk of sanding dust settling onto paint jobs. If dust is not eliminated at the source, it has a way of getting into your paint booths - even with downdraft booths and filtered air.
Improved Results - By vacuuming away sanding dust, sanding discs have little grit build-up - which means no swirl marks!
Increased Business - It's a proven fact that people prefer to entrust their vehicles to a clean shop.